Rick and Laura's Story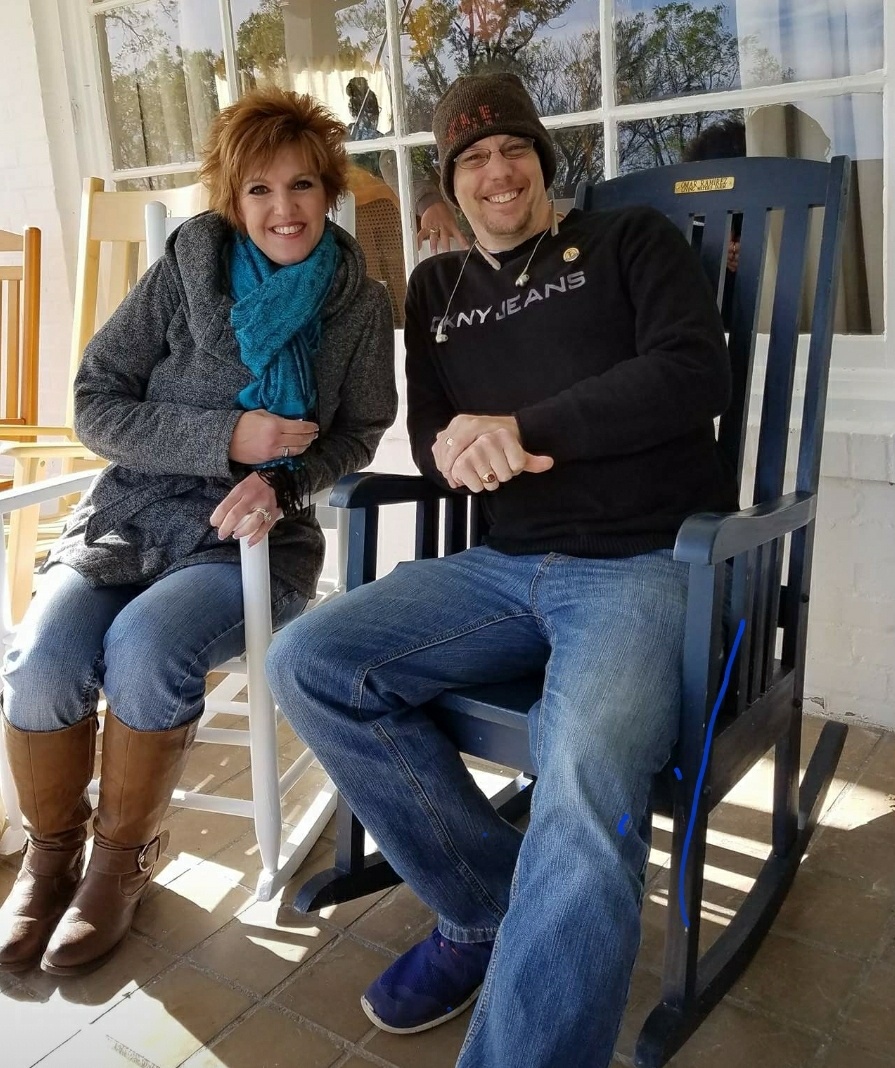 It was a phone call from the doctor that led Rick and Laura Fleming to open H2O 4 Life Wellness Center in West Reading. In 2015, Laura was told she had four pre-cancerous polyps, and Rick immediately began researching all-natural alternatives for Laura's treatment. What he discovered was amazing – water that enables people's bodies to cure themselves. The unique water was created using a machine that is hooked up to the kitchen faucet. The machine transforms ordinary tap water into electrolyzed-reduced water that is high in antioxidants and has the ability to raise a person's pH level." Moving the pH level up even half a point will change your life!" Rick says. "Drinking one 16-oz glass of this water is equivalent to eating five pounds of blueberries." Rick was sold, but Laura still wasn't convinced. Rick was so confident that this water could help Laura that – without telling her – he purchased the machine.
Once it arrived, it took a few weeks to convince Laura to try the water. After drinking it for just a week, she felt relief from her varicose veins. Laura says, "I grudgingly had to admit that Rick was right about the water, and I continued to be surprised by the health benefits I saw as I continued drinking it." By Laura's next scan, the polyps had disappeared and her IBS (Irritable Bowel Syndrome), which she had suffered from since she was a teenager, was gone. The couple began sharing the water with their friends and neighbors. Rick says, "They began experiencing benefits you wouldn't imagine." For example, after just six weeks of drinking the water, Rick's step-father's psoriasis disappeared. The Flemings knew they had to make the water available to more people in Berks County. As an entrepreneur with a passion for helping others, Laura convinced Rick that they should open a store. In February 2018, Rick and Laura opened H2O 4 Life Wellness Center in West Reading for people who want to drink the healthiest water in Berks County.
The H2O 4 Life Wellness Center offers affordable monthly memberships for individuals and families, which provide electrolyzed-reduced water that's high in antioxidants. The couple also offers educational demonstrations, email support, and pH testing of current drinking water. Today, they have over 2000 members visiting monthly and 4 new locations offering memberships from Pennsylvania to Delaware. Their goal is to bring health and wellness through this unique water to more people throughout Berks County and beyond. "We enjoy educating our members on hydration and our water. It is amazing to hear our members tell us how much this water has changed their lives," Rick says. "They tell us that their skin looks better, they're sleeping better, their blood pressure is dropping, and so much more. It is so inspirational to us and supports our fundamental desire to bring health and wellness to this area." The couple shares their lives with a blended family of six children, a dog, and a cat. "They bring joy to our lives beyond imagination," Laura says.
Rick and Laura invite you to stop by their Wellness Center at 402 Penn Ave. in West Reading to taste the water, see the benefits, and learn how it could change your life. The water we drink in Berks County comes from the Reading Area Water Authority and goes thru a 3-stage filter before getting to the Wellness Center's machines. It then goes thru the machine and runs over at least seven titanium plates, dipped in platinum. The machine separates the alkaline (good water) from the acidic (bad water). The water is then shocked by 235 watts of electricity, making the water molecules smaller. This water has a shelf life of 72 hours before it goes back to normal. The magic happens in the first 24 – 72 hours and then goes back to very good filtered water.